Latest News
Water District Notice of Public Hearing on Tax Rate
Posted: Oct 1, 2019 9:33am
The CIMARRON M.U.D. will hold a public hearing on a proposed tax rate for the tax year 2019 on October 16, 2019 at 12:00 p.m.
Click here for more details.
Katy Area Economic Development Council - Fall 2019 Educational Event
Posted: Sep 14, 2019 4:27pm
Join the free seminar on Harris County Emergency Services District No. 48 safety programs on Thursday, September 26th, 2019 from 6:00 PM till 7:30 PM. This event will be held at the Fry Road MUD Facility, 20111 Saums Road, Katy, TX 77449.
Click here for more details.
Smoke Alarm Blitz Video
Posted: Jul 15, 2019 8:42pm
Harris County ESD 48 in partnership with the American Red Cross and Cimarron MUD plan to conduct additional smoke alarm blitz' in targeted subdivisions throughout Cimarron MUD for the next two years. Remember to replace smoke and carbon monoxide alarms older than 10 years. The manufacture date is typically printed on the back of the alarm.
View Post
WHCRWA Fee increase
Effective January 1st, 2019 the WHCRWA fee for ground-water pumpage will be increased to $2.95/1000 gallons while the surface-water fee will be increased to $3.35/1000 gallons.
---
What is the WHCRWA Fee?
The West Harris County Regional Water Authority ("WHCRWA") is a governmental entity created by the Texas Legislature that assists in converting the region within its boundaries from using groundwater to predominantly surface water. In order to comply with the legislative mandate to reduce groundwater usage, Cimarron MUD ("the District"), along with other municipal utility districts in the area, are part of the Groundwater Reduction Plan ("GRP").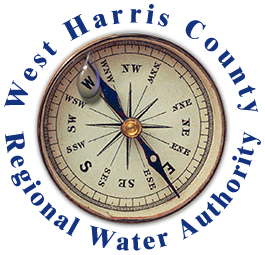 To comply with the groundwater reduction mandate, the WHCRWA is responsible for constructing the necessary water delivery infrastructure to deliver surface water to the areas within the WHCRWA. In order to design, construct, and operate the necessary infrastructure, the WHCRWA assesses fees to the well owners/municipal utility districts within the WHCRWA's boundaries based on the amount of water pumped by their wells or the amount of surface water received from the WHCRWA.
The WHCRWA assesses a fee for both groundwater and surface water usage by residents. This fee is used by the WHCRWA to fund projects and to meet legislatively-mandated surface water conversion goals. Find more information on the WHCRWA and their programs on their website, www.whcrwa.com.